No more worries about contraception
Log in to MijnAndros, your online file
MijnAndros is your personal online file with appointments, test results and more. Please notice you have to use your computer to enter MijnAndros. You can't log in to MijnAndros with your smartphone.
How to log in to MijnAndros?
After you made your appointment, we will send you an email with an invitation for MijnAndos, including your user name and password.
Go to MijnAndros: https://mijn.andros.nl/
At the first visit MijnAndros asks you to read and accept conditions by clicking on 'accepteren (accept') and 'verder' (continue).
Confirm your account with your BSN number.
Change the password in your own password and click on 'verder' (continue).
Two factor authentication
If you want to use two factor authentication, please call 026 – 389 17 53 or send an email to info@andros.nl.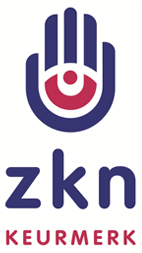 The ZKN-keurmerk (ZKN certificate) guarantees quality, professionalism, safety and hygiene with independent assessments.